JLI Teens
YOUNG. SMART. JEWISH.
Teens gain lifelong skills and lifelong friends
In over 70 cities, on five continents, thousands of teens from all walks of life join together to discuss their identity and what being Jewish means in the 21st century.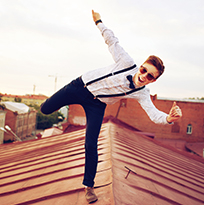 Living Your Dream
Creating a Life Plan for Success
Life happens; but success at life is a product of a dream, a strategy, core values, and hard work. What are the tools and values teens will need not only to get them through life, but to thrive and succeed beyond their wildest imaginations? Living Your Dream explores the concept of success.